Patient Testimonials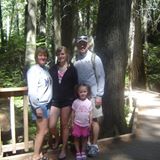 I currently have my second daughter in braces, both with this same practice. We are very confident in the care we have received, and are happy we have chosen Dr. Ostby. I appreciate the emails asking me to confirm my appointments, because it is a good reminder for me. The staff is friendly and very knowledgeable, as well as caring. They work well with our insurance, and were also highly recommended by our dentist. I would recommend Dr. Ostby and the staff very highly to anyone who is looking for an orthodontist. – Kathy W
---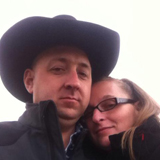 As a full time mom with a full time job, it was a big decision get braces at 35 years old…BUT…I did!
I always wanted to have "a pretty smile" and as I got older I began to have issues with TMJ. And began to wonder…"Would braces help with my TMJ? Would Braces really be worth it?". Those answers came easy at Ostby Orthodontics.
I am very grateful for the Ostbys and the Heights staff. Both Dr. Adam and Dr. Marlene truly care about me as a patient, they took the time to listen, and explain the process.
The Heights Staff was AMAZING!! Robin and Amanda were there for me even if it wasn't a "DENTAL EMEMGENCY". The flexibility of this Orthodontic Practice truly made it possible.
"Thank You" will never be enough…. – Melanie G
---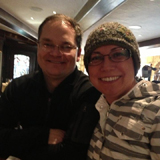 Our whole family has been through braces and Ostby Orthodontics does an excellent job throughout the entire process. My son is just finishing braces and my daughter just started. Their staff is very friendly and professional. They have been able to get us right in if there were any emergencies. I would recommend Ostby Orthodontics to my friends and family. – Annie K
---
We have had a great experience with Ostby Orthodontics! They have been so friendly and helpful….I recommend them to everyone I know! Isabelle's teeth look incredible! – Kelly H
---
My daughter has been coming here for almost a year now and we have been treated wonderfully by Drs. Ostby and staff. We live out of town and they work with our schedules and even have sent stuff through the mail so we don't have to make the drive. Everyone is very personable and knowledgeable as we have been well informed through this whole process. They have done an amazing job with my daughters teeth, I am so glad we chose Ostby Orthodontics. – Annie S
---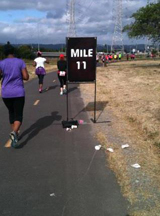 Everyone at the office is very nice and my kids enjoy their visits. We are always greeted promptly and we have never waited more than 5 minutes within our scheduled appt. time to be seen. With busy schedules, this is very important. They cater to my son's colorful personality and he comes out with a proud smile every time. This is a great Orthodontic practice! – Andrea W
---
We live 250 miles away from Billings; it has been well worth the trip every visit.
We appreciate the caring treatment that we consistently receive. Thank you everyone! – Terry Q
---
When I came to the orthodontist I was scared at first, but then the people made me feel right at home. They were showing me a bunch of tips and tricks to do when I had my braces. Today is the day that I got my braces off and I was scared that it was going to hurt, but they assured me that I was going to be alright and it wasn't going to hurt. I was very happy to have such good orthodontists. They made having braces fun. – Jasen S
---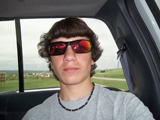 Heights Orthodontics is a great place to go for braces, they have helped me feel my best about my smile and they are so friendly, If anybody asked me where to go for braces, I would tell them to go to one of the Ostby Orthodontics locations, the other one is on the west end of Billings, Mt. They know what they are doing, and are almost always smiling. If you want to be treated like a friend instead of just a patient, Ostby Orthodontics is the place to go. – Tristan H
---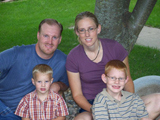 I have had a great experience with Ostby Orthodontics! They were in no hurry to get my son's braces on. They waited for his baby teeth to fall out rather than pulling them out. The staff is always very friendly and helpful. When my son did get his braces on, they explained how to care for them to all of us. They have incentives for keeping the braces clean which is perfect for my teenager. I look forward to the rest of this journey and can't wait to see my son's teeth when his braces come off. I'm sure he will look amazing. – Tia S
---
Nora and Simon are both in treatment. The assistants are very kind and gentle with the kids. Everyone's always so friendly and nice. They always ask the kids what's going on in their lives and they remember if the kids went to any summer camps and they ask how it went. We feel safe in the environment that is provided. – Kathy M
---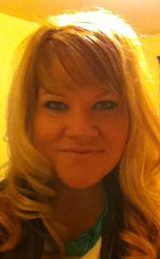 My daughter Hayley had to have braces last year and I have to say I love Dr. Ostby and Ostby Orthodontics!! They have been great, very friendly and awesome with my daughter! I would recommend anyone that needs to get braces to come visit them u won't be disappointed! – Heather W
---
Both of our daughters have had a wonderful experience with braces at Ostby Orthodontics. The staff is always friendly and professional! They go out of their way to explain things thoroughly and are great to work with. Highly recommend! – Crystal G
---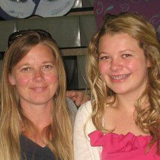 We love everything about this office! The staff is absolutely wonderful!! Robin always welcomes us and makes me feel like she cares about me personally. Dr. Otsby is always so kind to update on Ashley's progress and let me know what to expect and what needs to be done. Ashley loves Amanda and how quickly and thoroughly she works on her. We couldn't be more happy with our decision to be your patients! Thanks for all you do!!!!!! – Amy H
---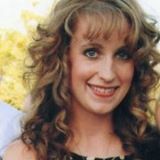 I am so pleased with Ostby Orthodontics. My 12 year old daughter hasn't had any problems at all getting her braces. The staff is so kind, professional, and accommodating to our needs. I will definitely come back if my other children need braces. – Nicole M
---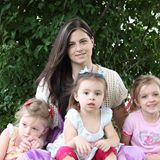 My daughter was scared to have braces at first, but the staff at Ostby Orthodontics has been very friendly, patient, and caring. Heather at the front desk is awesome and so are all the technicians. This has been a positive experience for my little girl. – Bobby A
---
Our girls both ended up having crowding with their upper teeth, resulting in the need for an expander and phase one braces. Dr. Ostby and staff have helped make this process easy and rewarding, and the girls really look forward to coming for their checkups. We are very pleased that we decided on this office and would highly recommend Dr. Ostby and staff to our friends and family. – Gina F
---
I like Ostby orthodontics because the staff is very friendly and easy to talk to! I'm always in a good mood walking into and out of there! – Brynlee B
---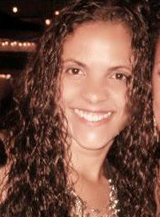 I could have not chosen a better place to bring my daughter to get her super star smile. This is not just an orthodontist office; it feels more like a family. I love the fact that from day one they treated Shevannie like a person and knew her nickname instantly. You walk in and you are welcomed with a smile and the staff could not be nicer and warmer every single time.
Keep up the good work!!!!!!! – Ivet R
---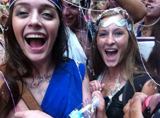 I have had a great experience with the Heights Orthodontics and the crew here is amazing. They will meet any of your needs as soon as possible. They fit appointments in with your schedule and always have smiles on their faces the moment you walk in. – Sammy N
---
Growing up I have always wanted braces and never got them. I am self conscious of my smile and I felt like it was something keeping me from smiling a lot, so I made the decision to find a great orthodontist who was willing to work with my financial situation. I am pretty new to Montana and didn't really know of any places to go for orthodontics. I graduated college a year ago and I am slowly trying to get my life figured out, so money is something which is stressful for a 23 year female trying to live on my own. Also, my decision to go back to school this fall was something which came out of nowhere but I knew braces was something I wanted to do so badly. The whole team at Ostby Orthodontics are super friendly, welcoming and were willing to work out a plan for me to make this dream come true. I am truly grateful to have chosen them and I am looking forward to the great results I will soon have! – Kasia H
---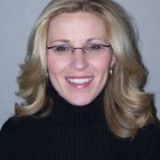 I am so happy with my smile. Ostby orthodontics is great! The staff is excellent. They are so kind and professional. Deciding to get braces as an adult was a big decision and I am so happy I chose Ostby Orthodontics. – Lisa R
---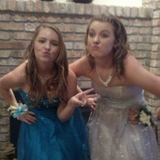 I have had ugly teeth as long as I can remember. I would never smile with my teeth in pictures for as far back as I can remember because I was embarrassed of my teeth. Ostby orthodontics has given me more than just a straight smile, it's given me the confidence to be proud of my smile and show it off to the world. – Victoria N
---
I like Ostby Orthodontics. They are awesome and every time I come in they greet me by name. I feel very comfortable here and like I'm trusting the right people to take care of my teeth. – Piper C
---
Dr. Ostby and staff have explained everything to me at each stage in this process and I couldn't be more thankful. I've had three Orthodontists prior to coming here, and I would recommend Dr. Ostby above them all. Visiting this office is great, as I am called by name and the people are friendly. Even my oral surgeon said working with Dr. Ostby's office was a treat. If you get the chance to choose your orthodontist, you can't go wrong here! – Nik W
---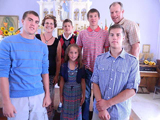 Heights Orthodontics has been wonderful to work with. We are currently on our third child with braces. Our kids have all had positive experiences and have beautiful teeth to show for it!!! I would highly recommend Dr. Ostby and his staff for any orthodontic work! I have two more kids who need braces and we will definitely be returning to Dr. Ostby. – Dana T
---
I am the third family member to go through braces at Ostby Orthodontics. We couldn't be more thrilled with the professionalism and outcome. The staff is so helpful, friendly and precise! Thanks to the Ostby Family for our beautiful smiles!! – Kim S
---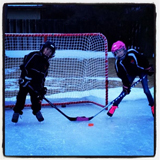 Ostby Orthodontics is the only place I would go to for braces. They helped me with my smile and we joke around and laugh most the time I am here. I like them so much and can't wait to come back and get my next checkup!! – Lexi V
---
I came to Dr. Ostby with severely crowded teeth. In under two years I had a beautiful straight smile! Dr. Ostby and his staff were nothing but kind, understanding, and professional. I would recommend receiving treatment from Dr. Ostby and his staff to anyone considering orthodontics. Thanks! – Shaun S
---
Ostby orthodontics has been a great fit for our family. They care about my daughter and answer any questions that we have. – Kristi L
---
I really enjoy coming to the orthodontist because they are so, so sweet to me even though they are pulling on my teeth. We always have fun whenever we come in. They are so amazing and I love them so much!
I am so glad I could be part of this! 🙂 – Aidan W
---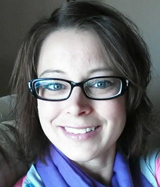 The first thing that comes to mind when we entered your office, is the personal greeting we receive. Keep up the good work! – Kim S
---
The customer service & friendliness of your office is the BEST every visit. In fact, 2 appointments ago I brought Tate in and Heather didn't have his file ready. She never acted like I messed up or anything. She just figured it out when she saw he was actually scheduled for the following Monday and I had made a mistake. I commented on seeing her the next Monday instead, and she treated me like I was crazy for thinking it was a big deal and that I was there, they will see him. I believe most offices would have at least pointed out that would put their schedule back a little. Not your office though. I was treated amazingly well, especially considering it was my mistake and not yours. AND I have told several people about how wonderfully I was treated and always am. 🙂 – Danylle V
---
I give a 10+ + + + +. Your staff is very professional and personal with everyone. You are all attentive to any discomforts and needs. All questions are answered with courtesy. The office atmosphere is calm and the staff is also calm and interacts with each other in a friendly manner. This is very important to those of us who have experienced not so peaceful dental offices. Ostby Ortho has a peaceful and bright atmosphere and I thank you for that. I would recommend Ostby Orthodontics to everyone. – Lawretta M
---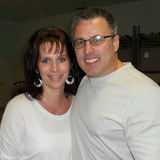 I forgot to tell Dr. Ostby the other day when I was in how much it meant to me that both he and Dr. Bagby called in the evening, during their personal time to check up on me and see how I was doing after my extractions. I was very surprised by both phone calls and was very impressed. I also appreciate the time that Dr. Ostby took in explaining the process to me several times before making my decision to get the extractions. He was very patient with me and I appreciate that as well.
Great job, I will highly recommend you to anyone that asks. – Christina T
---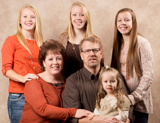 We have four girls, two of whom are current patients at Heights Orthodontics. Robin & staff have been very helpful and encouraging along the way. We would recommend Heights Orthodontics to anyone looking for a great place to have their teeth corrected. We even have two nieces that we have referred. Great Job Heights Orthodontics, Keep up the awesome care! – The Brauns
---
After finding out both of our kids needed to see an orthodontist, Dr. Ostby was recommended to us by our dentist. Each appointment has been pleasant, on time and very informative of what was going to be done at the appointment. Everyone has been very kid friendly, and made sure Kayla and David were comfortable. The fun guessing games and win a prize is a great idea for the kids.
Thank you Dr. Ostby and staff! – The Mamayeks
---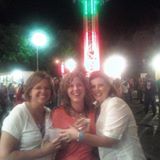 Dr. Ostby and staff have been completely wonderful with both my kids. They are always very professional and very kind. The office staff is always helpful. It's really a blessing to see my children's smiles become more beautiful. Thank you for all you do! – Julie M
---
I have one daughter who completed two years of wearing braces and we are very happy with the results. My second daughter is now in braces and doing well. The staff has been great in keeping us informed with the prognosis. They are very helpful and prompt with each of our visits. – Michaela J
---
We came to Ostby Orthodontics very frustrated! After another orthodontist had given us a long and costly treatment plan, we came to Ostby Orthodontics and got a fresh perspective. The treatment plan here was amazing, and much less expensive and half to a quarter of the time. We saw a difference in my son's smile within a couple of months, the results are amazing!
The service we have received here has been extraordinary! The doctors, hygienist, and staff are all very helpful, friendly, and efficient! I would recommend Ostby Orthodontics to anyone needing orthodontic care!! – Mary W
---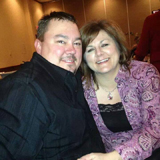 I have had two children go through orthodontics with Heights Orthodontics and I have had nothing but exceptional care. The staff is amazing and very compassionate with my current child in braces. Dr. Ostby has kept us informed every step of the process and always lets us know what to expect for the rest of my child's treatment. Robin has been very gracious if we miss an appointment and always goes above and beyond to get my child the next available appointment. I highly recommend this facility to any person that needs treatment!! – Jill H
---
My 3 kids and I have come to Heights Orthodontics for braces. We love the staff. They always laugh at my jokes and take lightly my comments about being in rubberbands for the rest of my life. It's nice to be able to have a payment plan that we can afford every month. I appreciate the confidence of everyone who works here. The Doctor is up to date on the latest treatments. His support staff have always been comforting at every visit. I still have another year and look forward to seeing all of their smiling faces when I come here. – Cyndi S
---
Everyone in the office is wonderful and friendly. My insurance benefits were explained and what to expect. Appointments are always on time and I love the email reminder of our appointments! – Tonya C
---
I've been coming to this office for 10 yrs now, Allie, Mac and myself all have received the finest of care. I never hesitate to refer family, friends and co-workers your way. Nice work guys, thanks for everything.
Sincerely, – The Boftos
---
Awesome! You are amazingly patient with the kids! We are so glad that we chose to come here for all our ortho needs! You've got two more to look forward to! – Catherine F
---
Very friendly, helpful people. I got my braces on a little over 2 years ago and have just recently got them off. I was always admitted right away when I got there, which is rare, as all of my friends with other orthodontists always complained of having to wait for a long time. Both Dr. Marlene and Dr. Adam are super friendly and approachable, and Dr. Marlene even stayed at work late because I needed some extra help. I would recommend choosing them as your friendly neighborhood orthodontists. – Emma K
---
Dr. Ostby was wonderful and great with my two boys. She not only did a great job with their teeth but was interested in their activities and school as well. She even sent my son a card with the clipping of the newspaper article in it from winning the geography bee. They are very caring people and we will miss them now that their treatment is complete. Thank you! – Kelly K
---
I wanted my teeth straight for my wedding (10 months away) and after other orthodontists had told me I would need surgery, Dr. Marlene Ostby was confident in giving me a beautiful smile without the added costs and pain of surgery. She was able to start my treatment, take them off for my special day, then put them back on to finish up all of the fine tuning. My teeth looked amazing on my wedding day! Both her and Dr. Adam are amazing to work with and I would highly recommend them to anyone. They make you feel like you are more than just another client and it is obvious they are highly skilled in their profession. – Brie S
---
The staff and Dr. always made sure I was comfortable and felt good about the way I looked during the process. Very friendly and gentle while working on my teeth. Always easy to get into for a broken wire or other concern. Thank you so much. Life altering and I love to see my smile now. 🙂 – Sheri R
---
I am an older patient. I had always had a gap between my front two teeth and a turned tooth next to that. My kids' orthodontist had convinced me years ago that the gap could not be corrected with orthodontics. When I asked Dr. Marlene, she assured me that she absolutely could fix my teeth! She was wonderful and very patient with me. My gap was corrected in 6 months! I couldn't be happier with the results and recommend Ostby Orthodontics for anyone wanting to improve their smile. – Paula O